News
/
Science & Technology
/
Infosys Signs $1.5 Billion Deal To Provide Operation Services Using AI Solutions
---
Infosys will provide enhanced digital experiences and business operation services under the deal, leveraging the company's platforms and artificial intelligence (AI) solutions
---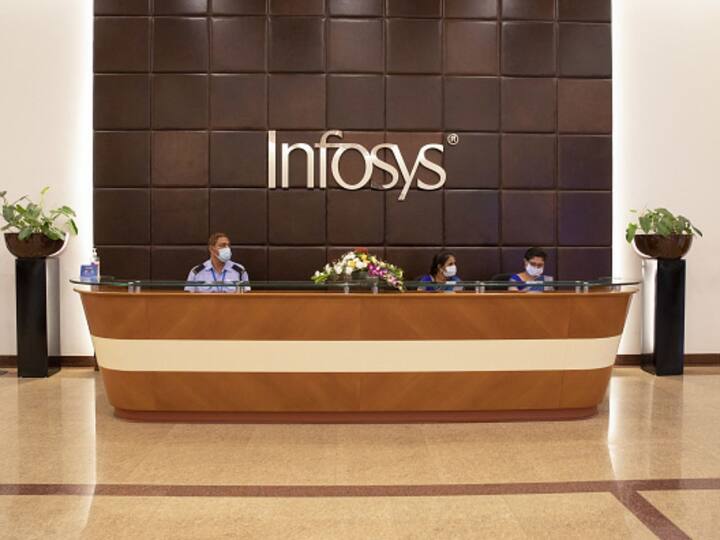 IT major Infosys on Thursday announced that it signed a $1.5 billion contract with a "global company" for a 15-year period. The country's one of the largest IT services exporters said that under the deal, it will provide enhanced digital experiences and business operation services, leveraging the company's platforms and artificial intelligence (AI) solutions.
"Infosys has entered into a Memorandum of Understanding with a global company to provide enhanced digital experiences, along with modernization and business operations services, leveraging Infosys platforms & AI solutions. The total client target spend over 15 years is estimated at $1.5 billion. This is subject to parties entering into a Master Agreement," the company said in a statement. The IT firm did not name the company nor say if it was an existing client.
Last month, Infosys signed a multi-year deal with a London-based converged video firm Liberty Global to provide services estimated at €1.5 billion ($1.64 billion) over the initial 5-year term and at €2.3 billion ($2.5 billion) if the contract is extended to 8 years. The deal included providing AI and automation services.
Also Read: India's Exports Decline 6.86 Per Cent, Trade Deficit Narrows To $24.16 Billion
The company following the Q1 FY24 results slashed its its FY24 revenue guidance citing a challenging macroeconomic environment. The company's net profit for the April-June quarter (Q1) also missed the analysts expectations. The IT services major logged a lower-than-expected 11 per cent rise in net profit for the June quarter. The company's net profit came in at Rs 5,945 crore for the Q1 FY24 compared to Rs 5,362 crore in the year-ago period.
Earlier in the month, US chip maker Nvidia and Tata Group announced a partnership to deliver AI computing infrastructure and platforms for developing AI solutions. The announcement followed the US chip designer's collaboration with Mukesh Ambani's Reliance Industries to develop India's own foundation large language model trained on diverse languages and tailored for generative AI applications for the country.

(This story has not been edited by Thepearl staff and is auto-generated from an ABP Live RSS Feed.)